Advertising Ideas to Monetize Your E-zine
Advertising Ideas to Monetize your E-zine
Advertising ideas are not that difficult to come up with.  Making real money from those advertising ideas, however, is a totally different story.  There are a number of rules that you must consider when you are brainstorming for viable advertising ideas for your new home business.  One of the most import things to consider is the delivery of your E-zine to the in-boxes of your subscribers.  There are federal laws now in place that target people who spam.  Mass emails to people who have not requested information from you can and will get you into very hot water.  Don't do it!
Advertising Ideas – Time Tested Article Marketing
Article marketing is a time tested advertising idea that can be very, very lucrative if it is done in the right way.  In many ways, E-zine publishing is just another version of article marketing.  This advertising idea is notably slow in generating results, however, the results are cumulative and long lasting.  One of the best things about article marketing is that it is free. It is one marketing method that you can do one time and just let it ride.  It is a real set it and forget method.
The number one thing to keep in mind with this particular advertising idea, is that content is king.  Many people want to hurriedly generate a bunch of articles with little to no original content simply to have words on a page.  This business is just like any other.  Customer service is paramount.  If you don't give your subscribers what it is they want and need, they will get it somewhere else.
Advertising Ideas – Social Media
Social media, while relatively new on the marketing scene, is quickly becoming a very big facet of many marketing plans.  Hundreds of social media venues have cropped up every which way but loose.  This is, however, a good thing because you get that many more places to advertise your E-zine for free.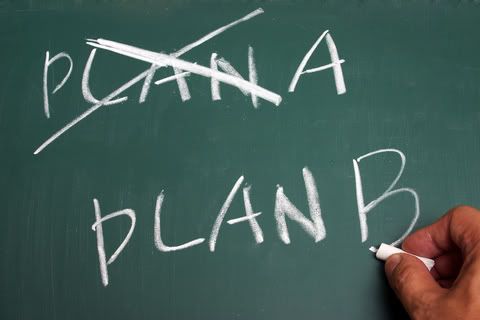 The viral nature of social media makes it a prime venue to jump start any home based business.  Like article marketing, one of its positive features is that it is free.  However, it is also very time consuming.  Once you are established and have some disposable income to play with, it might be a good idea to hire a social media manager to stay abreast of all of your fans, followers and friends.  Unlike article marketing, you must keep your brand in front of your target audience in order to build your subscriber base. Due to the viral nature of social media, it is a never ending job.  It is, however, still one of the best advertising ideas.

Advertising Ideas – Joint Ventures
Using joint ventures is one way to quickly scale up your business to get subscribers and a fresh new target market.  When you engage in a joint venture, you may agree to email offers to another proprietor's list and vice versa.  This is one of many advertising ideas that works out well when you have a similar sized subscriber base. Another way to form a joint venture is to barter services or goods.  This is a method that can cost nothing or very little in the way of cash. 
Advertising Ideas – Pay Per Click
Pay per click, often referred to as PPC, is  one of the more advanced advertising ideas.  The premise of this method is to place a banner ad in a high traffic area and you pay a pre-determined cost for every time someone clicks on your ad.  Many people lose lots of money using pay per click and there are many reasons for this.  Some don't have good offers once the prospect clicks on the ad.  Others' ads are not properly placed in a targeted location.  Still others miss the mark with the pricing of their product or service.  It takes a great deal of skill to create good ads, so this may be a strategy best left at the bottom of your advertising ideas list for now.
These are just a couple of the many advertising ideas that will be useful to you as you launch your new E-zine.  One way to quickly scale up your business is to learn from those who have gone before you.  Daegan Smith is the leader of one of the fastest growing teams of successful home based business owners.  Daegan has taken his advertising ideas and building them into a sizable income stream from home.  Watch his video and get the Single Mom Maximum Leverage to market and grow your business the right way.
Get FREE Instant Access!
Simply enter your information into the form below:
Your Privacy is SAFE! We don't sell or rent your information EVER!