Divorced Single Moms: Reflect, Reorganize, and Refocus for Single Mom Success
Divorced Single Mom: Reflect, Reorganize and Refocus for Single Mom Success
Holidays can be very difficult for some who are newly embracing "my single" life and even those who are veterans of the single life. Divorced single moms can have even greater challenges when there is a break in the traditional activities their kids are used to. Your instincts may prompt you to hide in the house until it's all over, but resist the temptation. Take this opportunity to start new traditions and make new memories, even if you already have a holiday routine. Your kids and even Fido will thank you for it later.
The first thing we might need to do, in the words of Major Payne, is to make an "Attitudinal Adjustment." Reality Check: An invitation to the couples' cookout or the in-laws' beach bash might not be forthcoming. Unfortunately, many relationships are based simply on association. If the majority of your friends knew your Ex before meeting you, their loyalties may be torn. This is not to say that once the dust has settled that these associations can't be revisited, but for now everyone really needs space to figure things out. This is the time to reflect, reorganize and refocus on the things that matter most to YOU! New and Veteran single moms – let's see what we can do.
Axe the Envy, Halt the Hate. Yes, it's tempting to "hate on" those who now seem to have it all when it comes to family life, but please keep in mind that things are not always as they seem. Relationships evolve and often run their course. The worst part about this is that most people hold on out of fear of the unknown, long after the cows have come and gone again. Thank your luck starts that you are not in that position. Looking forward comes with the opportunity for bigger, better and more fulfilling things.

Prioritize. As we transition through the holiday season, think of the things and activities that are most important to you and your family. Did you previously neglect your own desires to make a mate happy? Did you spend too little time with your extended family? Did you not spend enough time away from extended family? Whatever the case may be, decide what it is you want for you and your family and set out and do it. Whether a Disney Cruise for Valentine's Day, a wild and fun Mardi Gras with the girls in New Orleans, or a quiet Easter building sand castles on the beach, be thankful the choice is now yours.
Provide Perspective. Challenging and changing times can be an excellent source of understanding and growth for your children. Often our sense of loss as a newly divorced single mom is put into perspective when we realize how fortunate we really are. Volunteering with your children at a local homeless shelter can help raise their awareness levels and refocus their thoughts on helping others in more challenging situations.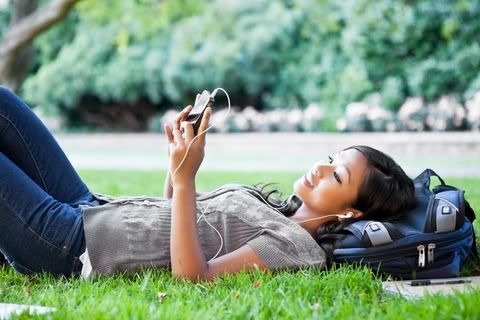 Connect with Other Single Parents. Spending time with other single parents who understand and share your concerns is invaluable. Even seeking out singles who are not parents can be an enriching experience. Many singles enjoy being included in family style activities and can provide great professional role models in many cases. Often activities and expenses can be shared to the benefit of all.
Connect with Yourself. Taking some time alone is not a crime. Remember that you have to keep your battery charged as a single parent since you can't call anyone in off the bench. You're it! Sending the kids for a weekend at Granny's or Auntie Joan is not against the rules. Schedule this time not to play catch up with your chores, but to make sure you have some rest and relaxation. This might be a good time to pull out that year old gift certificate to the spa or a bit of that rainy day fund for dinner and a movie. You deserve it!
Remember to celebrate yourself! It's because of your dedication and the dedication of all single parents that our families have more opportunities for rich and fulfilling lifestyles. If your budget after divorce is keeping you from giving your kids the best, take a minute to explore new options for financially surviving divorce. The staff of Single Mom Weekly provides a free weekly newsletter to help you process and prosper with single mom support and advice. Join us today and work with other moms who have made the choice to pursue a new career after divorce by working at home. Move forward after divorce today at http://www.SingleMomWeekly.com.
Get FREE Instant Access!
Simply enter your information into the form below:
Your Privacy is SAFE! We don't sell or rent your information EVER!