Steps For Your Single Mom Home Business – How To Start A Business From Home
Home Business Basics – A Foreword by April Stor

m

~
Learning how to work from home is a major challenge for most people.  Getting the right home based business training and building the necessary skills to truly earn from home is often where many hit a brick wall.  There are so many things that you have to do to get started in your home business.  Developing ideas for an at home business, opening your own business and learning to market that business effectively is a not the easiest thing in the world.
Our guest contributor today talks with us about the four first steps to establishing a work from home career and how to realize your dreams of becoming "Rich Just Like Her!"  Be sure to also download our sister site's free E-Book that gives you ways to boost your income in your home business.  And now, Renee Walton.
~AS
"Do not wait to strike till the iron is hot; but make it hot by striking." ~William B. Sprague

I Could Be Rich Just Like Her!
Most women would agree that they are able to do an abundance of diverse things extremely well. Unfortunately, this ability can quite often lead to home business failure. Why is this? Well, let's look at my own journey as a direct sales rep to help find some answers.
In the past, I would first romanticize what my business could look like. Usually my vision was based on another woman's dream business and how I perceived her achievement of success. This woman was commonly someone I had met at a home show or heard about on television. For example, I know that my home baked cookies taste much better than Mrs. Fields cookies. I thought, "If I bake cookies and sell them… I could be rich just like her!"
Another example would be the evening I saw a direct sales leader being interviewed on 20/20. Her commissions averaged 15 thousand dollars per month. Even though I didn't wear make-up, I knew lots of people who did. I said to myself, "If I join that company… I could be rich just like her! My clever way of Monday morning quarterbacking for home based businesses dragged on for a couple more years.
I would also tend to generalize my home business model to serve the needs of everyone because in my mind the word "everyone" represented the phrase "all of the money". To share everything that my business offered to every single person that I met would also mean that I would never miss an opportunity to make money. EVER!
Thoughts of apprehension regarding the fact that there were hundreds of thousands of people offering my exact product never even entered my head. I knew that I had a reputable product and there should be a great demand for it. I figured that all I really had to do was advertise my product the same way the other reps did and the customers would come running. Then I could be rich just like her!  
A Quick Look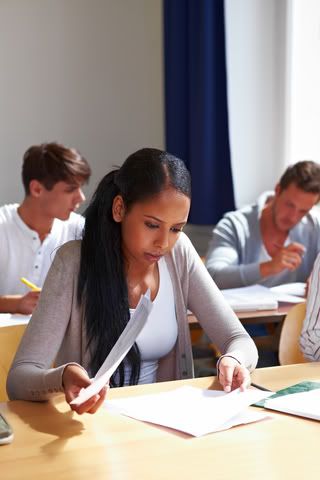 Think an Ivy League education is out of the question? Think again! Harvard University recently announced that undergraduate students from low income families will pay no tuition. To find out more about Harvard offering free tuition for families making less than $60,000 a year, visit http://www.fao.fas.harvard.edu/icb/icb.do
"I can do it all." I would chant to myself. "I can be an effective wife, mother, daughter and friend, all while building my home based business. I can also add lots of stuff to my business so that there will be something to sell to everyone I meet. I'll save loads of money by designing my own sites, keeping my own books and handling all of my own advertising! Then I KNOW I will be rich just like…" Well, I'm sure by now you get my point.
This way of thinking became the crucial turning point for me. A turning point that has now defined who I am and what my passion is really about, something that has allowed me to create a successful home business with a great income. That is …once I realized that this way of thinking was the reason for the biggest business blunders of my entrepreneurial career! Have you ever heard of the phrase, "Just because you can, does not necessarily mean that you should"? How about this one? "It's not for everybody". Do you want to be rich just like her? Then we should take a better look at what she is really doing to make her fantastic income.
Picture it. A young mother with no home business experience uses her passion and talent to start her own business. People told her that she was crazy. They told her that her business could never survive the competition. But she was headstrong and determined to make a go of it.
After years of hard work, she is now an entrepreneurial icon who inspires others to follow in her footsteps. "I could be rich just like her!" you say to yourself as you stare at the words on this page, "But how the heck did she do that?" you are probably wondering.
I'm going to tell you how she did it because there are no secrets to her level of success. All you have to do is follow in 4 of her enlightened footsteps:
Footstep #1 – Choose a home business based on your own personal interest and passion.
A lot of things look like great opportunities-and that's because they are. Any business worked correctly and diligently will bring forth some sort of income, but very little joy on a daily basis. If you stop focusing on just the monetary promises, you will easily discover that certain opportunities may or may not be the right one for you.
Your own joy must be present in your business in order for it to be a genuine success. If you find that you are joyfully using the product or service regardless of the number of clients that you have, then you have made the right selection.
Footstep #2 – Match your business with the right consumers.
Your business can not be all things to all people. You will find that all consumers may need your service, but most will not want it. You could spend hundreds of hours and thousands of advertising dollars trying to convince them otherwise, or you could simply strive to reach more targeted customers who actually want your service.
Begin to think in terms of how your product will solve the problem of a specific consumer. Then conclude by figuring out where that perfect consumer seeks his or her solutions so you will know how to reach them. You will find that the market you have pre-qualified is more responsive, ready and willing to pay for your service.
 Footstep #3 – Step away from the crowd to identify yourself.
Standing out from the crowd can give your business the competitive edge it needs to succeed and ultimately make you more money. Even if you do not have a unique product, you can discover a unique way of selling your product that will connect you with a unique group of consumers.
A great example comes from the book "Home Made Money – Bringing in the Bucks" by Barbara Brabec: Barbara writes, "…if you were to offer an originally designed vest and call it a handmade patchwork vest, you'd likely appeal to the type of buyer who might pay $25 to $45 for the item at a crafts fair or in a small shop.
On the other hand, if you were to take the same item, create half dozen other unique vest designs and call the line InVestments, you might be able to sell the garments for up to $500 to an exclusive audience who are used to spending thousands of dollars on designer clothing." Hmm…now that's thinking out of the box.
Footstep #4 – Allow your business to make the money for you.
Did you know that 97% of home based businesses fail because they simply did not have a quality home business process in place? We always feel that we can do it all. Well of course we can, we are women! But when exactly do we plan to do it all if we are doing everything else too? So what do you do?
Should you push forward crossing your fingers that you won't fail just like the other 97% percent in your group? Absolutely not! You will check back into reality and put a system into to place to guarantee that you will not fail. Start by making a list of all of the daunting tasks that you have to do everyday to keep your business going, and then research the virtual assistance and technology available to help you automate those pesky tasks.
The worst thing you could do to your business is "wing it" and hope for the best. If you truly want to be "Rich Just Like Her" then you will need to realize that the desire alone will not assure your success. You will need to do the work associated with the success you desire. It may be hard at times, but it is so worth it!

Renee Walton, is a full-time homeschooling mom and a part-time certified career management coach (CCMC). She is a huge believer in building good relationships first and business connections second. Renee shares her blueprint for mastering direct sales leadership with her own organization of work-at-home mom powerhouses. To find out more or to contact Renee, visit her website at Moms Making Money.org.
Our single mom Mother's Day Giveaway has been extended until Saturday, May 19th so you still have time to collect more entries!
Home Business Know-How
Want to read more? Check out this article on
home business
basics.
Get FREE Instant Access!
Simply enter your information into the form below:
Your Privacy is SAFE! We don't sell or rent your information EVER!