5 Tips for a Successful Single Mom Diet Plan for Weight Loss
Your Diet Plan for Weight Loss: The Battle of the Bulge
Fighting the battle of the bulge along with the responsibilities of being a single mom can be a downright HARD! When you start factoring in hormonal changes, frequent dinners of take-out, no time to exercise and STRESS, many single moms can feel hopeless in their quest to lose weight. When clothes shopping stops being fun and the "muffin top" starts to emerge, it might be time to develop a new single mom p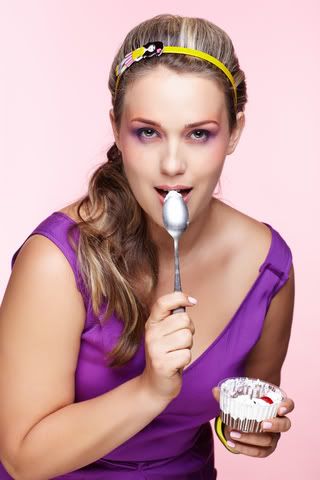 lan for weight loss.
The problem that frequently arises is that many ambitious moms set weight loss goals that are more stringent than they need to be. The best way to know exactly where you need to set your target weight loss goal is to talk with your doctor. He or she will help you to set realistic goals basted on your BMI (Body Mass Index).
Your BMI is a good indicator of whether or not you need to shed pounds. The ideal BMI range, according to the national Institute of Health, is between 19 and 24.9. If our BMI is between 25 and 29.9, we're considered overweight. Any number above 30 purported to be in the obesity range. (Bogus if you ask me, but they're the experts. . .)
Armed with this information, and the green light from your doctor, you can now set a sensible weight loss plan that will help you to reach your newly set goals.
TIP! One very simple way to shave some calories off of your daily total is to switch to diet soda and water. Each eight ounce cup of regular soda has more than 100 calories and diet soda and water have zero. This can help in your diet plan for weight loss.

Pointers on Losing Weight Safely
1. Be realistic. Seriously. If you currently weigh 185 at 33 years of age and are aiming for the 125 mark where you were at 17, this is probably not the most realistic goal. This is not to say that it is impossible, but many times, setting highly ambitious weight loss goals only end in failure and disappointment. It is a much better to set incremental, short term goals so that you can celebrate milestones on your way to that long term objective. By setting appropriate objectives, you will be more likely to stay motivated and focused.
2. Focus on Doing, Not Losing. Use measurable outcomes. Saying that you are going to be more positive this week or that you are going to really get serious next week is not a goal that you can measure and should not be a part of your weight loss plan. Rather than focusing on how much weight you will lose this week, instead commit to 45 minutes of cardio every day. By setting milestones that are within your control, you are more likely to find that you are consistently able to lose weight. Remember that how much weight you lose within a week is not a factor that you can easily control. Your behavior, however, is.
TIP! Pasta is one of the worst things that you can eat during the day on a diet plan for weight loss, given its high fat and carb content. If you really love pasta, you can try eating whole wheat pasta, which is much better for you in your quest to lose weight and tastes great too.
3. Stay Motivated. If you insist on an all-or-nothing attitude, you could very well set yourself up for failure. By evaluating your efforts objectively, you are better able to rebound from any minor setbacks. On-going weight loss will fluctuate and be prepared to see some periodic plateaus and even some gains. Keep yourself motivated by posting a chart on the wall in plain view that you can see and mark your progress on a daily basis. This way, when you encounter those days when you want to give in to the golden Oreo cookies or skip out on the gym, you will see the big picture of how far you have come. This will make it more likely that you will stick to your goals.
4. Get the kids Involved. You don't have to be in this battle all by yourself. After all, you have your biggest fans right there with you. Buy everyone a low-cost wristwatch with a timer and alarm function. Place one child in charge of exercise time and one child in charge of exercise duration. This will help you to instill in the kids the importance of taking care of health by getting regular exercise. You will find that it will be an activity that you all look forward to; not to mention it adds a layer of accountability for you!
TIP! Make sure you're getting adequate amounts of sleep. Sleep deprivation can change your hormones in ways that make you feel hungrier than you would otherwise.

5. Beware of Crash Diets. Moms who want to lose weight commonly think about reducing the amount of food they eat. This might be a good solution for you, but it could get quite sticky when you have to prepare food for your family. In fact, depending on the amount you reduce in your food intake, it may even be dangerous to your health. Low-calorie diets are also compensated for by the body by burning muscle. When you are on this type of diet, it is not uncommon to revert to your old eating habits end up gaining back some, if not all the weight you have lost.
TIP! If you are not a great cook or simply do not have time to cook a healthy, balanced meal for yourself you should join one of the meal plans that are available. Many of the plans are actually budget friendly and come with a wide variety of food choices.
Since you have now experienced some muscle loss, this re-gain would consist mainly of fat. And since fat has more volume per mass than muscle, you could even appear bulkier than before! And we definitely don't want that! In losing weight, we should keep in mind that we want to stick to a plan that eliminates excess body fat only.
All in all, discipline and consistency are still the best practices and the keys to an expedient weight loss success. Light dieting, working out, and the right amount of supplementation applied in a consistent manner, everyday will result in faster weight loss than having a massive action only to be followed the return to old habits.
Losing weight does not have to mean sacrifice and suffering. It actually means opening up to a more full and healthy life where you don't have to feel limited by physical restraints or self conscious about extra pounds. Losing weight might entail a few adjustments and some discomfort but in the words of Vidal Sasson, "The only place that success comes before work is in the dictionary" so keep this in mind as you begin your diet plan for weight loss. Besides fat, what have you got to lose anyway?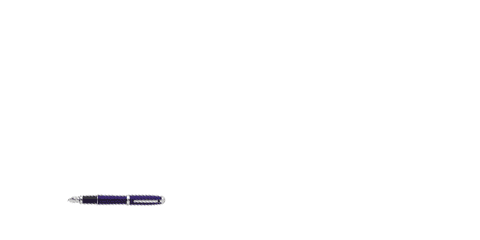 ******************
Wendy Webb
is Marketing Director for Jowen Enterprises and Senior Editor at
AskWendyWebb.com
. She is also an independent researcher with interests in behavioral health and wellness. Wendy is a registered nurse, mental health counselor and entrepreneur. Her passion is assisting single moms in finding and using their entrepreneurial skills to attain time freedom by building more healthy, balanced lives.  Wendy can be reached at
WendyWebb@SingleMomWeekly.com
or follow her on Twitter @
AskWendyWebb
.
Get FREE Instant Access!
Simply enter your information into the form below:
Your Privacy is SAFE! We don't sell or rent your information EVER!